agnès b.
Galerie du jour agnès b. presents Gentlemen's Club : tournée des strips-clubs américains , by Francois Prost starting August 7 to September 18 2021.
Designer and art director François Prost made a name for himself with After Party, a series compiling hundreds of images of nightclub facades built all over France. In these colourful shots, photographed in broad daylight, the buildings become almost comical, surreal. As if, without the veil of night, their existence ceases to have meaning. "When I looked at these photographs, many people thought that they had been made in the United States – because of their names, their signs, their architecture, their references to a certain culture of leisure and car parks," confides the artist.  For this reason, he flew across the Atlantic for six weeks. There, from Miami to Los Angeles, he attacked another temple of "debauchery": the strip clubs
Promesses d'un bon temps 
The relationship that Americans seem to have with these clubs is quite different from what we observe in Europe," explains the author. It's a fairly commonplace outing, where people go as a couple or with friends on a weekend evening to have fun. It's not unusual to enjoy a first-class steak while watching a dance. The absurdity of this setting fascinates François Prost. Like After Party, this new part, entitled Gentlemen's Club, takes shape in the middle of the day. Captured in a sunny, summery light, the buildings stand out. On their walls, inscriptions evoke fleeting promises – those of a good time, of a fantasy, of excessive sexuality.
François Prost carried out his project while travelling through the south of the country. "I crossed Florida, with its palm trees and pastel colours, the humid heat of the Bayou, the drilling pumps and cowboy hats of Texas, the desert and the cacti of Arizona and Nevada, to end up in Los Angeles," he says. A festive journey contrasting with the puritanism of these territories. By focusing on the façades, the author invites the viewer to question himself. What do these establishments say about our relationship to gender? And to sexuality? Between provocation and austerity, how do these clubs advertise their services? And what clientele do they cater for? By photographing only their exterior, François Prost invites us to use our imagination. Faced with enticing – or simply funny – names such as "La Chatte", "Lollipops", or "Totally Nude", we have to imagine a world apart, where sex appeal becomes commonplace, and where the ridiculous ceases to exist.
Gentlemen's Club, Fisheye Editions, 35€, 250 pages, will be available very soon.
agnès b.
31-33 Cr Honoré D'Estienne d'Orves
13001 Marseille
From monday to saturday from 10 am to 7 pm
T :  04 96 11 04 50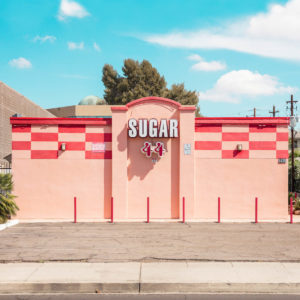 ---
Buropolis
Si nous n'avions pas vu les étoiles by Jean-Baptiste Janisset
What would have been the development of human thought if we had not been able to see the stars? This phrase by the astrophysicist Michel Mayor is the inspiration for the exhibition. The sight of the stars projects us into other possible universes, beyond our very perception. Conceived as a fictitious space odyssey, the exhibition can be seen as a vessel inhabited by works of art, each of which has a function (both very concrete – such as that of the shuttle's designer – and also more dreamlike or sacred: the works of art can be the captain's conscience, his faith, etc).
The group exhibition Si nous n'avions pas vu les étoiles comes from the humble and infinite ambition to electrify the imagination once again. Its title comes from a phrase uttered by the astrophysicist Michel Mayor who, in 1995, discovered the first exoplanet – a planet located outside the solar system – from the Haute-Provence Observatory. A hundred kilometers away, on the ninth floor of Buropolis in Marseille, twenty or so artists are working together to reiterate the questioning of the Nobel Prize winner, who wondered what the development of thought would have been if the light of the stars had not come to catch the eye of the living.
The exhibition space offers a panoramic view of Marseille, a fictitious invitation to take off. For, while space tourism is now possible for a minority of the earth's inhabitants, it is much more a question here of a mythical and hallucinatory space.
Located on the ninth floor of Buropolis, the exhibition brings together twenty-six artists from the French and international art scene, nineteen of whom have been invited by Jean-Baptiste Janisset on a dreamlike and sacred journey into space, while seven other artists have been brought together by Jean-Christophe Arcos, who curates the video capsule.
Opening: Saturday August 28 from 4 pm
Exhibition open from Saturday August 28 to Saturday October 9 2021
The exhibition is supported by the Katapult Endowment Fund
Yes We Camp I Buropolis
343 Bd Romain Rolland, 13009 Marseille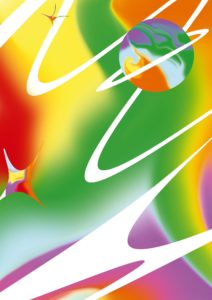 ---
Le Berceau
Diananess by Christiane Blattmann and Jannis Marwitz
Opening: Saturday 28 August, 5-9pm
August 29 to September 12 2021
Sa-Sun 2 pm – 6 pm, all other days by appointment
Le Berceau
15 rue du Berceau, 13005 Marseille
leberceau@yahoo.com
Instagram: @le_berceau_marseill